Advertising Products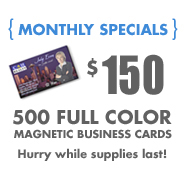 We can custom imprint your logo on just about any ad specialty item you can imagine. Personalize advertising products and promotional products to suit the individual needs of your business! With over 80,000 products to choose from we know you'll find exactly what your looking for. Search our web site for pens, coffee mugs, key chains, bumper stickers, t-shirts, golf shirts and just about any promotional product you can think of.
Please click any of the buttons on the left or click the one above titled "Search All Products" if the promotional product you want is not listed on the left buttons.
We not only have trade show give away items we also custom design trade show displays.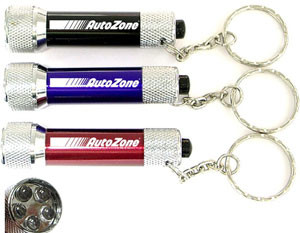 Here is an item your customers will keep for years to come. They would keep it because it is very useful and unlike the typical flat key chain this one is much more than an advertisement. There is a $50 setup charge and if you order 100 they are $1.39 each, when you get 250 of them they are $1.36 each and for 500 they are $1.32 each.
Super bright LED flashlight with swivel split key ring. Solid metal construction and metallic color finish with five beams. Push on/off switch saves battery life so it's ready when needed. Environmental friendly lithium batteries included(replaceable). Imprinting is available as pad printing or free upgrade laser engraving, please specify when ordering.
Normal Production Time:
5 Working Days
Product Size:
2 3/4″ x 1/2″
Additional Information:
Imprint Area:
1″ x 5/16″
Product Color:
Black, Blue, Green, Orange, Pink, Purple, Red, Silver, Yellow
Production time:
5 working days after the artwork gets approved.
Here are some of the things you'll find on this website:
Advertising Products
Logo Pens
BiC Pens
Logo Products
Specialty Promotional Products
Real Estate Advertising
Trade Show Products
Pens With Logo
Ad Specialties
Promo Pens
Candy Pen
Business Advertising Products